About L&L Catering
L&L Catering was created 13 years ago by two mothers who wanted to improve their children's lunch program. We hired a nutritionist to create kid-friendly recipes that were healthy, nutritious, and balanced. Our goal was to educate children's palates to enjoy wholesome and healthy foods. You can view the current menu, and learn more about the school program by selecting our 'Schools' tab.
Working with the students has given us an insight into how important family is. We understand that occasionally families are on the go so much, they often don't have time to cook healthy meals at home. This lead us to create 'Moms Dinner Club 2 Go. You can find these nutritious, family-friendly, ready to bake dishes under our 'Casserole' tab.
We also offer catering for any special occasion. We will work with you on the menu to make sure it is exactly what you are looking for. Whether its a wedding, birthday party, or any other special event, we can make sure your guest enjoy their meals. Please visit our 'Catering' tab to learn more, and contact us to get more information.
Contact L&L Catering
L&L Catering
5501-A Balcones Drive #151
Austin, TX 78731
512-947-1313
About Lori Alvarez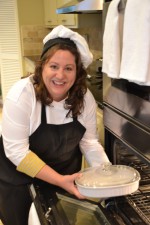 Lori Alvarez is one of the "L's" in L&L Catering. She is a devoted wife, mother of two and local businesswoman. Lori was born and raised in Mexico in a Spanish, Lebanese, French and Irish family. Her multi-cultural background and international travels have influenced her appreciation for different types of cuisine.
In Mexico, Lori grew up in a household having a professional chef. She got her start in cooking learning from her. Where she grew up, household staff traveled to the market each day to purchase fresh ingredients for the daily meals. This custom eliminates the unnecessary use of processed foods in meal preparation. When Lori was in her teens, her family relocated to Texas. She had a difficult time accepting how un-fresh the American food was and made a conscious decision to prepare food as fresh as possible for her family and friends.
Lori attended several universities, among them the University of Texas. Her studies included restaurant management, culinary arts, and design. She obtained her Bachelor of Arts degree. After college, Lori went to Europe where she further developed her culinary art. She learned how to make different types of European fare and returned to the United States with a fresh, new outlook on food preparation.
In 1989, Lori managed the Coco Tree Bakery in Dallas, TX. They baked and supplied the famous Neiman Marcus cookies for the Dallas area Neiman's stores and cafes. With the courage and experience she gained from that job, she opened a muffin shop in the Ft. Worth West End Mall at the young age of 20.
Lori married in 1990 and, with her husband, opened a yogurt and deli shop in Austin, TX. After a few years, they sold that business and invested in a chain of dry-cleaning stores. With the birth of Lori's first child, she decided to be a stay-at-home mom. For thirteen years she dedicated her energies to her husband and two children, practiced her cooking techniques, took professional baking and decorating classes, and did the accounting for the dry-cleaning business.
In 2005, Lori and her friend, Lupita Quijano, saw the need for a new, healthy lunch program at their children's school. The two mothers got together and created L&L Catering. Through the success of their school lunch programs and catering private events, "Mom's Dinner 2 Go", a casserole delivery service, was also begun in 2012.
'
About Lupita Quijano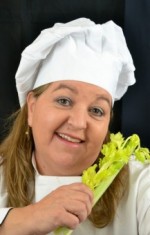 Lupita Quijano is the other half of L&L Catering. Lupita is a devoted wife of twenty-five years and mother to two wonderful children. Her whole life is dedicated to taking care of her family. She believes that the nutritional health of her husband and children are extremely important and has been experimenting with different culinary cuisines to feed her family.
Lupita was born in Mexico and was brought up eating fresh foods. She believes that the freshness and quality of ingredients are two very important aspects of cooking. Her mother taught her to cook at a very young age and Lupita was fascinated by the art. She had to learn to cook for a large number of people since she was from a family of nine. Lupita graduated from college with a Bachelor's degree in Business.
After college, Lupita married and helped her husband manage a restaurant in Lakeway, TX. While there, she learned how tomake traditional American food, but also incorporate her fresh, healthy ways she had learned in Mexico. Lupita has travelled all over Europe and experienced a variety of international cuisines. She has also taken some cooking classes at Ventura College.
In 2005, her children's school needed a new lunch program that offered healthy, balanced meals. This is when Lupita teamed up with Lori Alvarez to begin their new adventure with L&L Catering. Through the success of their school lunch program and catering private events, "Mom's Dinner 2 Go", a casserole delivery service, was also begun in 2012.